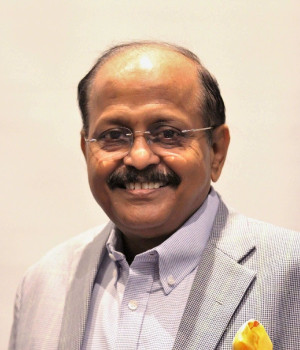 Name – Abhay Shrishrimal

Mr Abhay Shrishrimal is in pharma industry for last 47 years and he is & a first generation industrialist.
He has mentored more than 85 entrepreneurs and his current interest is in manufacturing pick and place robots and nanotechnology. He is Founder of Shasun, Lifecell and Nanolife. &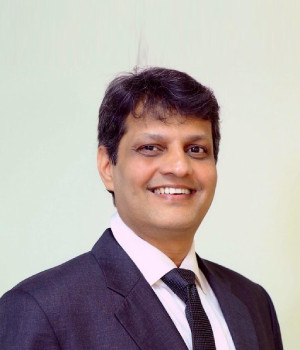 Name – Vinod Dugar
Vinod Dugar, the Co-Promoter of the RDB Group, one of the emerging business conglomerates in India, has over 25 years of experience in diversified businesses. The RDB Group has investments in Real Estate, Infrastructure, Tobacco, Bulk Packaging Solutions, Transport & Logistics, Automobiles Marketing, FMCG Products, Defence, Education, Hospitality and Entertainment. &
The RDB Group has a Pan India presence with all the necessary infrastructure, manpower, and finance. The organization fosters a dynamic environment of perseverance and professionalism with a workforce of over 2000 employees.
Vinod Dugar is actively involved in philanthropic activities and founding social enterprises - with an aim to reduce inequity and promote social mobility by identifying and overcoming institutional voids. &
He truly believes that the path out of poverty begins when the next generation can access quality healthcare and a great education. Philanthropic initiatives taken by him include – free access to primary, secondary, and tertiary healthcare, financial assistance for higher education, and restoration of the ecosystem through afforestation. &
The development of a bright future starts young. The RDB Group and the Dugar Family pledge to serve the nation through nurturing a strong sense of character and responsibility within individuals - as together, they are the true power of our emerging economy.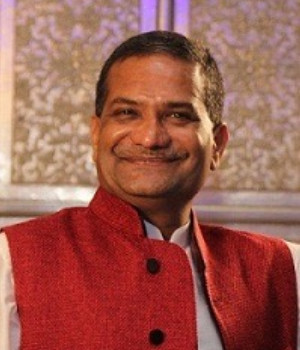 Name – Pradeep Singhi
Mr Pradeep Singh & is the promoter of the Firm, Pradeep Singhi & Associates. He has diversified business experience and is responsible for the overall management of the firms across Mumbai and Surat.
He has been tremendous source of energy behind the firm, which doesn't seems to deplete over the period of years. A distinct visionary, a capitalist and a true leader, whose positive contribution towards the businesses has, lead them through a successful past performances.
Under his remarkable leadership & guidance and through his persistent efforts, Pradeep Singhi & Associates has rapidly grown into diversified range of services, ranging from Taxation, Audits, Indirect Taxes, Project Financing to Research & Consultancy.
Mr. Singhi served as a Chief Patron for South Gujarat Chamber of Commerce of Industry. He's also a Co-Chairman of Income Tax Working Committee, for SGCCI. He's been visiting faculty for various seminars and has contributed significantly through his articles in newspapers and journals. He has been an author of various books published on Income tax.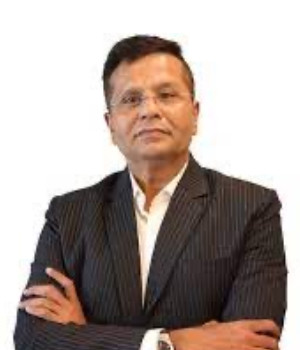 Name – Milan Parikh
Milan Parikh is a strong headed personality with an extensive knowledge of business. He has an experience of more than three decades in the Stock Market. Milan Parikh,the founder director of the company is known for his positive attitude and exemplary nature on which the success of the company rests. He started his career as an investor and trader and continued his business as a Sub-broker for more than 10 years under the name of Jinalaya Investments and has till date been appointed as panelist on various benches.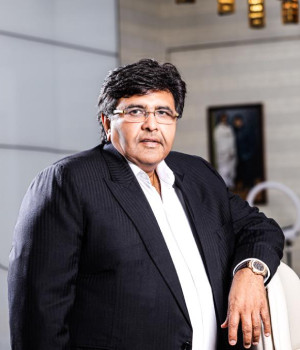 Name – Prithviraj Kothari

Mr. Prithviraj Saremal Kothari is a renowned name in the Bullion Industry. He has been instrumental in the development of the bullion market in India. Mr. Kothari has been in the family business of gold trading for over 40 years and counting.

He has given some crucial advice to the Indian Government in helping them to make the bullion markets more organized. He has been the pioneer in introducing 'Instant International price based INR denominated bullion trading in India.

He has played a vital role in the introduction of gold ETFs in India. Under his vision, RSBL has successfully launched India's first and only electronic over the counter bullion trading system, RSBL SPOT.

He is the Chairman of Jain International Trade Organisation ,Mumbai Zone, (JITO) an organisation promoting trade and welfare amongst its community members. He is the President of Bhinmal welfare association and Trustee of Mohankheda Tirth. He was the immediate past chairman of JITO Administrative Training Foundation (JATF) for the period 2019 - 2021.

He has been felicitated with the prestigious Jain Ratna award twice, once by Honourable President of India, Smt. Pratibhadevi Patil on 13th March, 2012 and second time by Honourable Chief Minister of Maharashtra Mr. Prithviraj Chauhan on 23rd April, 2013 for contributing remarkably towards the well being and upbringing of the Jain fraternity.

Not taking away his ever increasing achievements, he is not an ordinary Bullion Man or a dealer; he is an Entrepreneur who wants to revolutionize the Bullion Industry. Jewellers & Bullion dealers only trade in Bullion but Mr. Kothari believes in turning one's dream of owning bullion with the best price in the Industry.