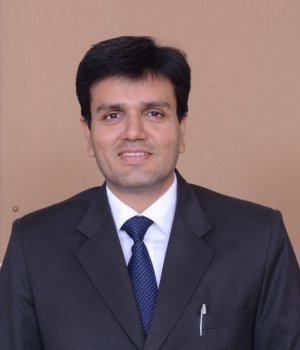 Name – Hemant Jain

Mr. Hemant Jain is the Managing Director of the KLJ Group of Companies. He is also Vice Chairman of KLJ Organic Qatar WLL, Qatar. Mr. Hemant Jain is a trained business management professional having earned Diploma in International Business Management from Harvard University, USA.
KLJ Group is a multi-product and multi locational business conglomerate having interests in diversified businesses with a turnover of over Rs.7,500 Crores. KLJ is the largest manufacturer and market leader in Plasticizers and Polymer Compounds in South Asia and the largest manufacturer across the Globe for Secondary Plasticizer (Chlorinated Paraffin).
With his business acumen and management skills has steered the KLJ Group to the lofty heights it has achieved. Always in the look out to add value to the business of the Group, Mr. Jain has been responsible for introduction of new products to the range already being manufactured by KLJ. Diversification into Petrochemical trading and real estate as also gaining a foothold in foreign lands, towards becoming a multi-national group, by setting up manufacturing plants at Thailand and Qatar, has been possible due to the vision and initiative of Mr. Hemant Jain.
The Group runs a much sought-after school in Delhi with CBSE affiliation imparting high quality education and providing all round development to students. Besides playing an important role in the growth story of the KLJ Group, Hemant Jain is a very active member in the business and social circles.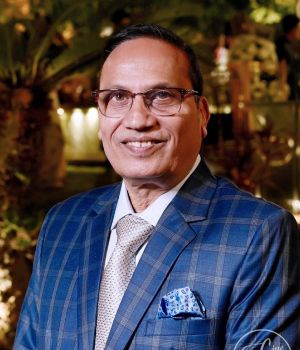 Name – Bajrang Bothra

Managing Director East India, EPack, E Durable Group, a visionnaire, is heading a diversified conglomerate catering to multiple sectors of Indian economy. The group which has clocked turnover of 160 million USD during 2017-18, has interest in the following fields:
E-Durables: OEM/ODM of living appliances like room air conditioners, water dispenser, induction cook top, juicer mixer grinders etc.
East India Technologies: Electronic Manufacturing Services engaged in making PCBa and electronic products and is a AS 9100, ISO 13485, IATF 16949, ISO 9001, ISO 14001,IPC 610, IPC 6710 and OHSAS 18001 certified company.
EPack Polymers: Infrastructure development company with special feature of ready to operate airports on turnkey basis. Biggest processor of expanded polystyrene (EPS) in India.
Mr. Bothra was born in 1957, and holds a master's degree in commerce with a rich experience of extensive and exhaustive expertise of around 40 years in value creation.
He began his career in the year 1980. Since then the Group has seen unprecedented growth. Today, East India EPack E-Durable is fast paced technologically advanced high product mixed Electronics Company, specializing in electronic and electromechanical contract manufacturing services committed to excellence.
With a strong belief of giving wealth back to the society, Mr. Bothra is a pursuer of number of philanthropic endeavors. His recent project focuses on treating kidney disorders by enhancing patient's lives, both mentally and physically using meditation and research in their dialysis centre making it unique of its kind.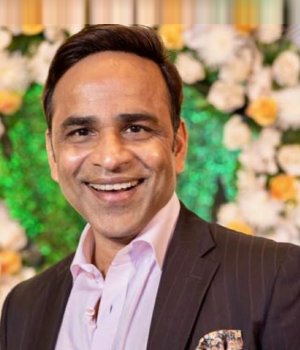 Name – Manoj Mehta
MTC Group is one of the most respected and renowned names in the global metal recycling arena. Credited for infusing entrepreneurial hunger and strategic decisions making in the MTC Group's ecosystem, he has played a pivotal role in establishing and enhancing Group's Global Footprint. Apart from overseeing the Group's operations he is also zealously guiding the group's diversification initiatives. MTC Group is also diversifying into E-waste recycling. He is also a Director of Madhuban Toyota with 4 showrooms in Mumbai. MTC Family is encouraging investments in promising startups.
He is an avid start up Investor and mentor. He believes in encouraging and motivating today's startups and youths with entrepreneurial aspirations. He is functioning as a Secretary in JAIN INTERNATIONAL TRADE ORGANISATION (JITO). He is also on the Board of Directors of JITO, and a member of its Working Committee. He has also spearheaded JIIF (JITO Incubation & Innovation Foundation) as its Chairman, the entrepreneurship & innovation cell of JITO. He is a Juhu JITO FCP member & a trustee in JATF (JITO Administrative and Training Foundation) in Mumbai.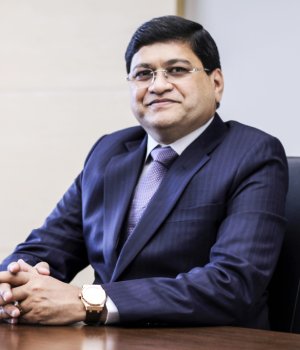 Name – Prasan Jain
Mr. Chetan R Shah is the Vice Chairman of Marathon Group and has three decades of experience in planning, operations, quality assurance and execution of large real estate projects.
Mr. Shah is a B. Tech in Civil Engineering from IIT Bombay and M.S in Structural Engineering from the Houston University, USA. He values traditional structural concepts as much as the latest cutting-edge technology. He believes that a well-constructed environment creates a better society.
Mr. Shah shows a lot of concern and keen interest in matters affecting society and the community and has served the Lion's movement in various capacities.
Prior to joining business, he has worked in designing and fabricating of offshore oil exploration rigs in 1981.Since 1982, he has been involved as promoter Director of Marathon Group. The Group has delivered homes for more than 5,000 families,retail space for 400 retailers and offices for 350 businesses having completed over 80 projects compromising of high rises,commercial and IT parks,townships and retail. Marathon has over 12 million sq. ft. of land under development and over 1.5 million sq. ft. of business spaces under development.
Project Portfolio Under his strategic leadership, Marathon has consistently innovated its product portfolio and commands commendable reputation across all real estate categories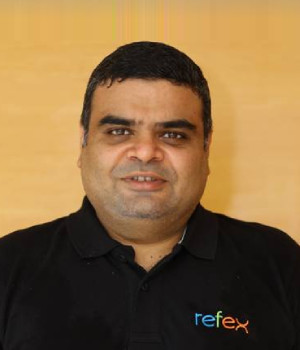 Name – Anil Jain
Anil Jain had founded the Refex Group in 2002. In the past 2 decades of its operation, he has enabled the Group to build a portfolio of close to 1.5 GW of Solar PV installations in India, among other such credentials in the other business units that Refex operates in – Medical equipment manufacturing, Refrigerant Gases' manufacturing and re-filling, Power Trading, Coal ash handling.
In his personal capacity, Anil has been a mentor to several entrepreneurs. His willingness to be able to mentor start-ups in a structured manner led him to start AJ Ventures & Investments in 2015. As the venture capital arm of the Refex Group, AJ Ventures & Investments invested in early stage, tech-focused start-ups. In 2019, AJ Ventures & Investments formed a SEBI registered Category I AIF with a capital of INR 200 crore, which is now known as Refex Capital. Till date, Refex Capital has invested in 26 start-ups spanning sectors such as Fintech, Health-tech, firms using AI based capabilities, among others.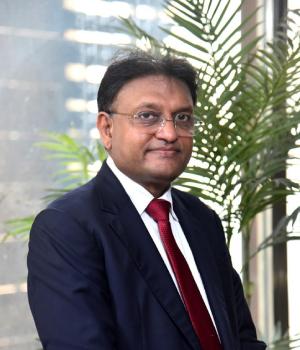 Name – Vinay Jain
Mr. Vinay Jain born in July 1965, has joined his parental business in early 90's and under his leadership MLM India Ltd, Mitthan Lal Marketing Ltd., M L J Impex Ltd. (Member Mitthanjee Group Estd. 1948), has become India's largest Importer & Indentor of all types of Paper & Paper Board and also established large converting units located in Delhi, Greater Noida (UP) & and having warehouses around the Globe.