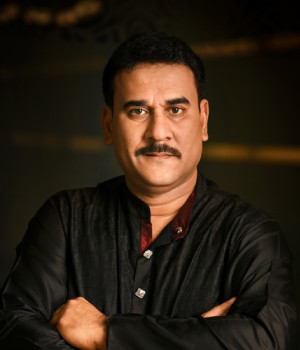 Name – Mr.Pradeep Rathod

A commerce graduate, born on 23 January 1965 entered the family business under the brand name "cello" at a tender age of 18 years. He forayed into making Thermoware products for Indian kitchens from a small factory at Mumbai, in 1986.
Initially with 7 machines and 60 workers cello products made an impact in the market with its superior quality. Shri Pradeep Rathod has successfully taken the group into its next generation. He led the diversification of the group into new products and markets. Today, under the able stewardship of Shri Pradeep Rathod, Cello is the largest manufacturer of branded household commodities in India, with a wide range of plastic molded products.
Annual sales turnover of Cello today stands at over Rs. 1500 crores and exports worth more than USD 39 million. Cello has been awarded "TOP EXPORTERS AWARD" for 15 years in a row.
Mr. Pradeep Rathod has expanded his business in the global arena supported by warehouse and sale offices in different locations. Mr. Rathod has pioneered the entrance of the group into construction activities which includes commercial, residential and malls. He has been successful in entering into Joint Ventures with reputed construction houses for multiple projects on Pan India Basis.
Being a social and outgoing member of the society, Shri Pradeep Rathod's contribution goes much beyond the industry. He has contributed and participated whole heartedly in social, religious, educational and health welfare field.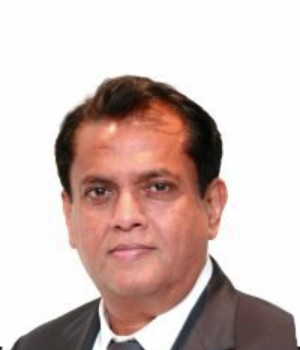 Name – Mr.JAYANTH JAIN

Mr. Jayanth Jain along with his brother Mr. Ramesh Jain, founded the company GM Modular Pvt. Ltd. in 2002 with a clear vision to simplify everyday living for the consumers and provide the best of design and comfort in every home. Today, almost two decades later, GM is a leading switches and home electrical company in India that has introduced revolutionary products like new generation switches, Wi-Fi switches, home automation, LED lights, fans, Bluetooth music players, wires & cables, pipes & fittings and plans to add many more electrical products in the near future. Under the leadership of Jayanth Jain, GM has been constantly innovating and developing products to meet the ever evolving customers needs across India, Africa and the Middle east. The brand has now set its footprints in Spain to make their quality products accessible to consumers across Europe. GM in now truly a global brand and is taking the Indian home electrical and automation technology to newer heights.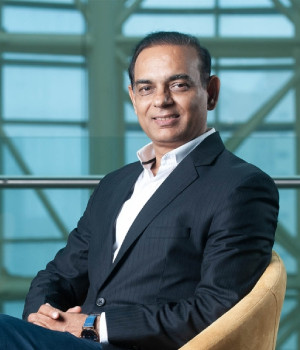 Name – Mr. Motilal Oswal
Mr. Motilal Oswal is the Managing Director and CEO of Motilal Oswal Financial Services Ltd. (MOFSL). He is a Chartered Accountant and started the business along with co-promoter, Mr. Raamdeo Agrawal in 1987.

Under their leadership, MOFSL group has grown from a small sub-brokerage unit with zero capital to India's leading and well respected Financial Services company with a Market cap of ~Rs.13,000 Crs (about $ 1.7 bn). With more than 35 years of experience and focus in Equity, MOFSL group has diversified into seven business model such as Distribution & Broking, Institutional Equities, Investment Banking, Asset Management, Wealth Management, Private Equity and Home Finance; catering to about 30 Lakh+ Customers & Advising on more than Rs.200,000 Cr of Assets (about $ 26 bn).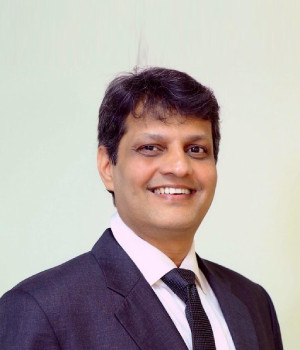 Name – Vinod Dugar
Vinod Dugar, the Co-Promoter of the RDB Group, one of the emerging business conglomerates in India, has over 25 years of experience in diversified businesses. The RDB Group has investments in Real Estate, Infrastructure, Tobacco, Bulk Packaging Solutions, Transport & Logistics, Automobiles Marketing, FMCG Products, Defence, Education, Hospitality and Entertainment.
The RDB Group has a Pan India presence with all the necessary infrastructure, manpower, and finance. The organization fosters a dynamic environment of perseverance and professionalism with a workforce of over 2000 employees.
Vinod Dugar is actively involved in philanthropic activities and founding social enterprises - with an aim to reduce inequity and promote social mobility by identifying and overcoming institutional voids.
He truly believes that the path out of poverty begins when the next generation can access quality healthcare and a great education. Philanthropic initiatives taken by him include – free access to primary, secondary, and tertiary healthcare, financial assistance for higher education, and restoration of the ecosystem through afforestation.
The development of a bright future starts young. The RDB Group and the Dugar Family pledge to serve the nation through nurturing a strong sense of character and responsibility within individuals - as together, they are the true power of our emerging economy.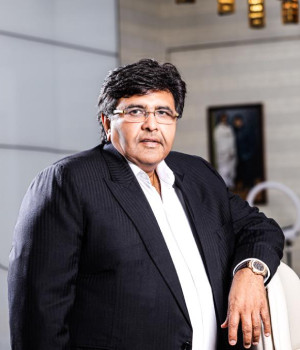 Name – Mr. Prithviraj Kothari
Mr. Prithviraj Saremal Kothari is a renowned name in the Bullion Industry. He has been instrumental in the development of the bullion market in India. Mr. Kothari has been in the family business of gold trading for over 40 years and counting.

He has given some crucial advice to the Indian Government in helping them to make the bullion markets more organized. He has been the pioneer in introducing 'Instant International price based INR denominated bullion trading in India.

He has played a vital role in the introduction of gold ETFs in India. Under his vision, RSBL has successfully launched India's first and only electronic over the counter bullion trading system, RSBL SPOT.

He is the Chairman of Jain International Trade Organisation ,Mumbai Zone, (JITO) an organisation promoting trade and welfare amongst its community members. He is the President of Bhinmal welfare association and Trustee of Mohankheda Tirth. He was the immediate past chairman of JITO Administrative Training Foundation (JATF) for the period 2019 - 2021.

He has been felicitated with the prestigious Jain Ratna award twice, once by Honourable President of India, Smt. Pratibhadevi Patil on 13th March, 2012 and second time by Honourable Chief Minister of Maharashtra Mr. Prithviraj Chauhan on 23rd April, 2013 for contributing remarkably towards the well being and upbringing of the Jain fraternity.

Not taking away his ever increasing achievements, he is not an ordinary Bullion Man or a dealer; he is an Entrepreneur who wants to revolutionize the Bullion Industry. Jewellers & Bullion dealers only trade in Bullion but Mr. Kothari believes in turning one's dream of owning bullion with the best price in the Industry.