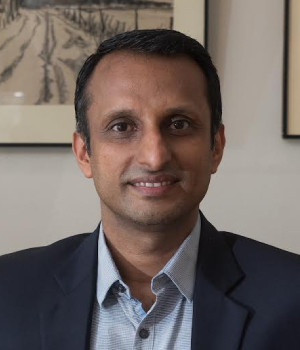 Name – Vikas Baliya

Dr. Vikas Balia is a rank holding Chartered Accountant, who worked for a while in Bombay High Court before moving to his hometown to practise at the Rajasthan High Court in Jodhpur. He is a Managing Partner of Legalsphere, a law firm based in Jodhpur, with a network of offices across India.
He is a noted commercial lawyer, specialising in finance related laws.
Vikas always had a keen mind for finance and issues involving cross-­‐disciplinary issues of law, finance, economics and management. He is an adjunct faculty in many institutions and lectures for CA, Law and MBA students. Also, he recently jointly started an accounting and tax outsourcing unit with partners in New York. He is also a promoter in Mukan Consultants Pvt. Ltd, which advises individuals and corporate entities on making investments in the real estate, energy & power sector. He serves on the Board of Edelweiss Asset Reconstruction Company Limited (a leader in India in the distressed asset market).
Vikas has a Master's degree in Mercantile Laws and his doctoral research is on Securitizations Laws.
Outside work and educational interests, Vikas enjoys sports. While in school and college, Vikas represented his state and university, respectively, at the national level for tennis. He set up a tennis academy, NV Sports, in Jodhpur in 2010, with his tennis partner from University, which trains about 100 children at any given point of time. He is also involved with the Satyagyan Foundation (a non profit company dedicated to women's literacy issues based in Banaras).
He loves country & classical music and Hindi movies. A believer in the good life of small towns, Vikas can always be counted on for a road trip.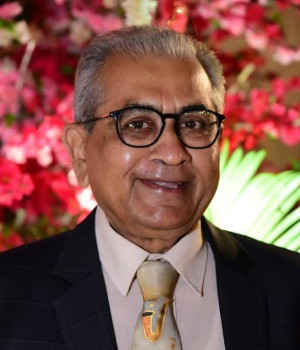 Name – Ashok Shah
Ashok is a senior partner of the firm and has a strong legal and tax background with nearly 42 years of experience. He heads the firm's Tax Advisory and Compliance practice.
Ashok has worked across various facets of the family run enterprises and his areas of expertise include:
Estate and Trust Planning
Corporate Tax Advisory
Transaction Structuring – Domestic and Cross Border
International Taxation and Transfer Pricing
Litigation Support Services
Mediation and family settlements.
Ashok has advised a significant number of Promoters of large business houses, wealthy families and individuals, both in India as well as US on estate and trust planning with the view of preserving and growing their capital in a tax efficient manner. He also acts as a personalized counsel and confidant to most of them.
Ashok has addressed various forums on estate planning including at the ET Family Business Roundtable. He is a regular contributor of articles to various publications and also regularly features in Economic Times under the ET Wealth column, Times of India- 'Agony Rant' another popular column.
He is associated with various not-for- profit organizations like Muktangan. He has a Bachelor's degree in Commerce as also Law from the Mumbai University and qualified as a Chartered Accountant in 1977.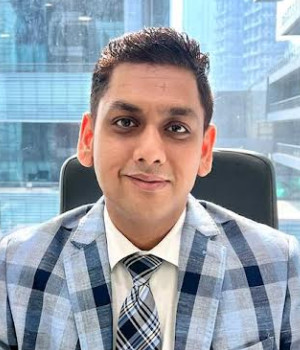 Name – Gaurav Jain
GOOD, BETER, BEST. NEVER LET IT REST, TIL YOUR GOOD IS BETTER AND YOUR BETTER IS BEST..This is what h truly believe and endeavor to achieve. He remembers his Chartered Accountancy days at Final Level whereby the book preamble states Expert Knowledge in the subject matter required, this has what shaped by life to acquire expertise of highest level in whatever he does.
He has been into Financial Markets for 17 years now and has wide experience in Business Development, Conceptualisation & Expansion of new ideas into profitable ventures, large connections with corporates & Investing community with deep understanding of many sectors having analysed over years for Fund Raising. Equity is what excites him and meeting Entrepreneurs from across India who have scaled business to next level.
Having worked for almost a decade in Stock Broking, Investment Banking is now what he is passionate about having being awarded every year for last 4-5 years for our work in the Financial Industry and scaling his Companies Business to leadership position in SME funding.
He is a constant learner and love discussing ideas with fellow team-members exploring new business verticals. Lately very excited for new verticals at their end - Private Equity Desk & Wealth Management.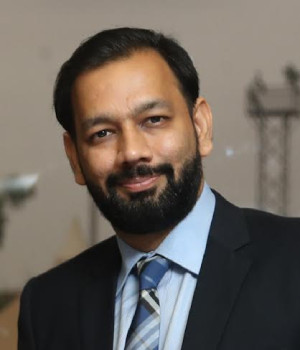 Name – Sahil Shah
Mr. Sahil P. Shah, (Jt. Managing Director) completed his dual MBA degree from Kellogg School of Management, Northwestern University, USA. He has a keen interest in the ventures of Start up's globally with exceptions foresight & determining the potential in the ideas like start up's like Just Dial, OLA, CRED, PostMan, Digit Insurance & many more but the feather in the cap is 'Pulse' a tech based start-up in USA which was bought by Apple for $550 Million.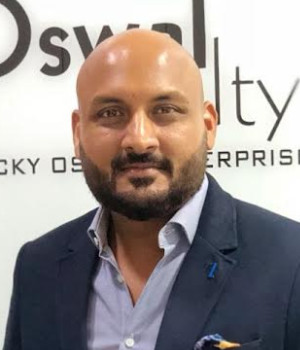 Name – Vicky Oswal

It is indeed commendable that he started the company on his own, Vicky Oswal has carved a niche for Oswal realty in the vast field of realty . Vicky started his business at an age of 17 years only , which shows his zeal to fulfil his ambitions. Vicky Oswal, a young and dynamic entrepreneur, He believes in giving Luxury Housing at Affordable Pricing, with his professional working approach and go getter attitude he and his wife Puja Nahar Oswal they are doing projects in Mumbai, Ghatkopar, Palghar, Vapi and Nagpur and approx 5lac sqft of delivery is already given by the group.
Vicky has been a Ex Jito Mumbai Zone Chief Secretary.
Present Convenor of JITO PREMIER LEAGUE Apex.
Present Sports Convenor of Jito International Wing.