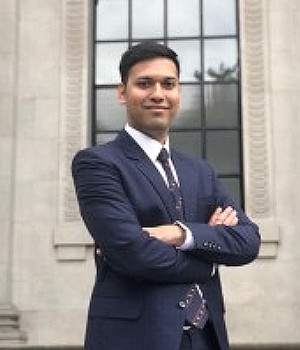 Name – Aman Jain

Mr. Aman Jain, a Xavierian, at an age of just 24 has developed and executed the company's business strategies in order to attain the goals of the board and shareholders. He has helped in providing strategic advice to the board and Chairperson so that they can have accurate view of the market and the company 's future. Well, all these are easier for this young victor for being having degrees like B.com, CA, CS, FRM, & CFA. Aman Jain has headed to London for pursuing MBA from London Business School. Aman prepares and implements comprehensive business plans to facilitate achievement by planning cost-effective operations and market development activities. He expertise in analyzing different business proposals, deals after having proper financial verification and identifies investment opportunities & resolves them with proper proposals and solutions and breakdown problematic situations and occurrences and provides solutions to ensure company survival and growth. He delegates responsibilities and supervise the work of executives providing.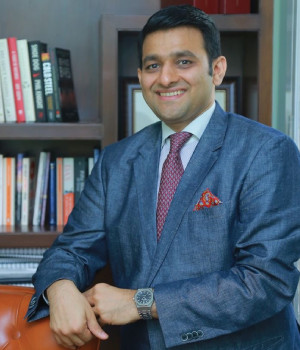 Name – Amit Mehta

Mr. Amit Mehta is a qualified Chartered Accountant, M.Com besides being a member of various professional bodies like the Associate of Certified Treasury Managers (USA), Association of Corporate Advisers and Secretaries, Institute of Internal Auditors (USA). He is alumni of the Harvard Business School, Boston and St. Xavier's College, Kolkata.
He has been associated with the LNB Group in various capacities for more than a decade. He plays a vital role in its business and group strategy and helps the various business CEOs and their teams. Apart from being a Director at the Group level, he also heads the Family Office.
He has earlier worked at the Tata Group.
Amit has the unique distinction of being one of the youngest in the entire Tata Group to have successfully completed the Business Excellence Leadership Program (BELP) thereby becoming qualified as an external Assessor of the Tata Business Excellence Model (TBEM) - an adaptation of the renowned Malcolm Baldrige Model. He was also nominated as the FIBRES Champion (Fact & Information Based Reverse Engineering of Strategy) during his stint at Tatas.
He has served on the Committee(s) of industry and professional bodies like FICCI, Institute of Chartered Accountants of India, etc. in various capacities from time to time.He is a member of Angel networks and has been involved in investments into new venture and start ups.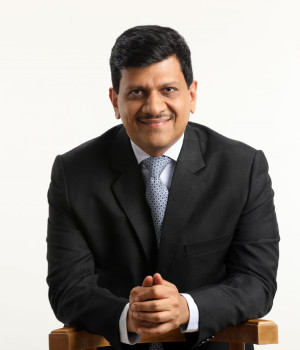 Name – Ritum Jain
Mr. Ritum Jain is the Director & CEO of Shantinath Detergents Pvt. Ltd. He is a Commerce Graduate and a qualified CA, CS, ICWA & MBA. He had a short stint with ICICI Bank Ltd before joining his family business. Under his leadership the brands Safed & Sparkle have become household names in the east.
Mr. Jain has been a serial entrepreneur throughout his career and in addition to his role at Safed, he has also been able to achieve enormous growth in some of his other ventures as well. He was one of the co-founders of Swara Baby Products which became one of the major players in Indian Baby diapers market. Safe Agritrade, one of his other ventures is now one of the largest essential food exporting companies in Eastern India. His deep understanding in the fields of marketing, consumer behavior and brand strategy has helped him scale his businesses rapidly.
Mr. Jain serves as the Chairman of the East India Chapter of CII-Family Business Network (CII-FBN), the world's leading network of business owning families. He is also the President of the Kolkata Chapter of Alumni of International Management Institute.
He is also an active angel investor and a member of several Angel & Venture Capital Networks. He keeps very keen interest in Early Stage Investments and has curated a portfolio over last few years from which he has been able to make quite a few successful exits.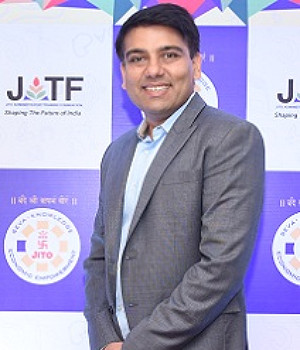 Name – Ravi Jain
Mr. Ravi Jain ,Chairman of JRK Group ; &
B.com(H), FCA who has a deep interest and understanding of Financial Market and heading the prominent financial groups in the eastern region, JRK Group with an aim to provide a vast range of financial services to clients across India.
Armed with years of experience , he has built up and nurtured Jrk Group , steered it to market leadership position. His extra ordinary leadership skills , vision and astute business acumen have strengthened JRK to strongly diversify & become a full-fledged financial service provider . &
In his leadership , the group provides services under two divisions -BROKING & A DISTRIBUTION ARM .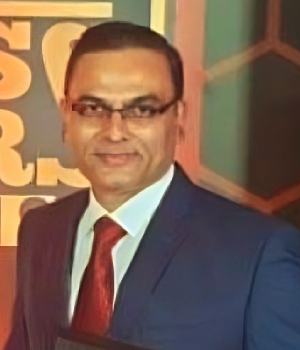 Name – Rajesh Bhutoria
Rajesh Bhutoria, the Co-Promoter of the RDB Group, one of the emerging business conglomerates in India, has over 25 years of experience in diversified businesses. The RDB Group has investments in Real Estate, Infrastructure, Tobacco, Bulk Packaging Solutions, Transport & Logistics, Automobiles Marketing, FMCG Products, Defence, Education, Hospitality and Entertainment. &
The RDB Group has a Pan India presence with all the necessary infrastructure, manpower, and finance. The organization fosters a dynamic environment of perseverance and professionalism with a workforce of over 2000 employees.
Rajesh Bhutoria is actively involved in philanthropic activities and founding social enterprises - with an aim to reduce inequity and promote social mobility by identifying and overcoming institutional voids. &
He truly believes that the path out of poverty begins when the next generation can access quality healthcare and a great education. Philanthropic initiatives taken by him include – free access to primary, secondary, and tertiary healthcare, financial assistance for higher education, and restoration of the ecosystem through afforestation. &
The development of a bright future starts young. The RDB Group and the Dugar Family pledge to serve the nation through nurturing a strong sense of character and responsibility within individuals - as together, they are the true power of our emerging economy.