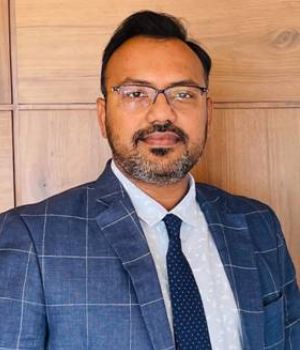 Name – Siddharth Bagadia

Siddharth Bagadia, based out of Ahmedabad is a real estate developer and angel investor and pursued MBA in Strategic Business Management. He has invested in various companies during angel rounds and pre-series or series A rounds. His vision for business and start ups is very optimistic and puts in all the resources be it finance, networking or mentorship on strategic decisions. The concept of the business and scalability is the key driver that creates a confidence in himself about the company's growth and placement. His passion for business and investments in good companies makes him strong-footed and approachable in networking, associations and synergic benefits to all.
Owns and operates a pan Gujarat real estate company.

Also owns and operates a Financial advisory company.

An astute investor in the public and private market.

One of the founding investors in Pharmeasy and Tootsie. And has investments across multiple other segments like fintech, edtech etc
Notable Start-up Investments
Pharmeasy (API Holdings Private Limited)
Toothsi (AMPA Orthodontics Private Limited)
Finance Peer (Gajju Technologies Private Limited)
Home Capital (Homeville Consulting Pvt Ltd)
Invested about 10 Cr in 9 start-ups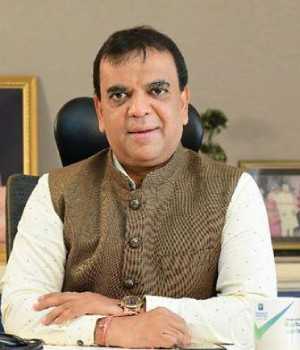 Name – Himanshu Shah

Himanshu Shah is a veteran in the Finance industry with about 30 years of experience. He is Chairman of Monarch Group of Companies having business verticals in Securities Broking, investment banking, wealth management, AIF, NBFC, Real Estate, Aviation and Manufacturing verticals.
Notable Startup Investments
Mostly in private equity as angel investment in companies like Cltech Solutions Private Limited, Vmukti Technologies Private Limited, Bitscape Infotech Private Limited, Jajal Medical Private Limited, Andaz Media LLP etc. Also ventured in business through equity participation in companies like OsiaHypermart Retail Limited, Ritco Logistics Limited, Maruti Koutsu Cylinders Private Limited, Monarch GSEC Aviation Private Limited, Savvy Realty and many more.
Invested about 30 Cr in 10 startups with 2 Exits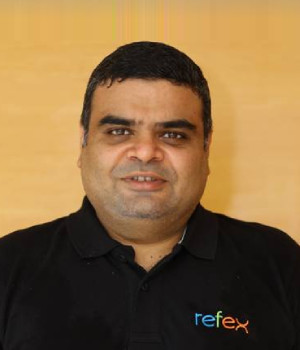 Name – Anil Jain
Anil had founded the Refex Group in 2002. In the past 2 decades of its operation, he has enabled the Group to build a portfolio of close to 1.5 GW of Solar PV installations in India, among other such credentials in the other business units that Reflex operates in – Medical equipment manufacturing, Refrigerant Gases' manufacturing and re-filling, Power Trading, Coal ash handling.

In his personal capacity, Anil has been a mentor to several entrepreneurs. His willingness to be able to mentor start-ups in a structured manner led him to start AJ Ventures & Investments in 2015. As the venture capital arm of the Refex Group, AJ Ventures & Investments invested in early stage, tech-focused start-ups. In 2019, AJ Ventures & Investments formed a SEBI registered Category I AIF with a capital of INR 200 crore, which is now known as Refex Capital. Till date, Refex Capital has invested in 26 start-ups spanning sectors such as Fintech, Health-tech, firms using AI based capabilities, among others.
Notable Startup Investments
Rage Coffee, BluSmart, Toch, Detect Technologies, Orbo, Intugine, and DNA
Invested about 50 Cr in 26 startups with 5 Exits.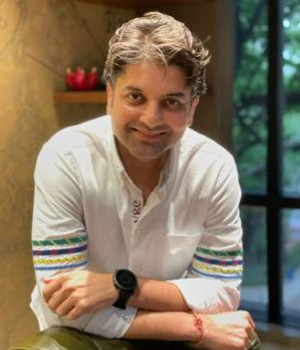 Name – Vishal Rajkumar Chordia
An entrepreneur, seeker, co-creator, co-builder…
Always an Indian first, spiritual and devotional, and an earnest disciple of the Gurus he has been blessed with.
Believes in ideas and work that are transformational - whether it is taking a small, regional foods & spices company global, re-inventing a state government's organization to create a stimulus across 8,000 small entrepreneurs, or
finding and supporting young world-class sportspersons to represent India.
An active hands-on investor, mentor, and co-traveller, for new ventures that leverage Indian Knowledge Systems.
Grateful and excited to participate in the Indian renaissance.
Striving to travel the path of life with spiritual awareness to achieve self-realization and in the process be an instrument of Jagat Kalyan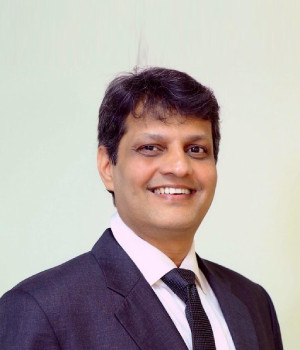 Name – Vinod Dugar
Vinod Dugar, the Co-Promoter of the RDB Group, one of the emerging business conglomerates in India, has over 25 years of experience in diversified businesses. The RDB Group has investments in Real Estate, Infrastructure, Tobacco, Bulk Packaging Solutions, Transport & Logistics, Automobiles Marketing, FMCG Products, Defence, Education, Hospitality and Entertainment.
The RDB Group has a Pan India presence with all the necessary infrastructure, manpower, and finance. The organization fosters a dynamic environment of perseverance and professionalism with a workforce of over 2000 employees.
Vinod Dugar is actively involved in philanthropic activities and founding social enterprises - with an aim to reduce inequity and promote social mobility by identifying and overcoming institutional voids.
He truly believes that the path out of poverty begins when the next generation can access quality healthcare and a great education. Philanthropic initiatives taken by him include – free access to primary, secondary, and tertiary healthcare, financial assistance for higher education, and restoration of the ecosystem through afforestation.
The development of a bright future starts young. The RDB Group and the Dugar Family pledge to serve the nation through nurturing a strong sense of character and responsibility within individuals - as together, they are the true power of our emerging economy.