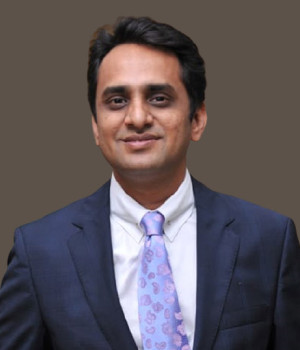 Name – Ashish Kataria

Mr. Ashish A. Kataria is MBA with Civil Engineering background.
He possesses an experience of more than 18 years.He has been involved in the successful completion of various Road Projects of ASHOKA.He is also a Managing Director of Ashoka Concessions Limited (ACL), Subsidiary of the Company, and involved in effectively implementation of projects of awarded to ACL. He has been instrumental in the investment made by infrastructure finance giant SBI Macquarie in ACL to the tune of Rs.800 Cr.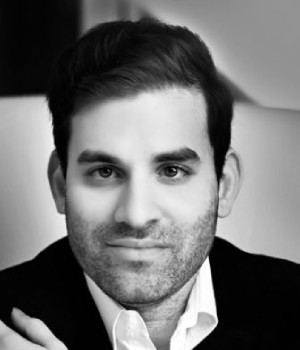 Name – Gaurav Rathod

Mr. Gaurav Rathod, Director, Cello Group, is a third generation entrepreneur steering the 60-year-old family business. His journey at Cello began seven years back. From early childhood, he had been conditioned to take over the business. He used to visit the offices as a child, and developed the mindset that this is what I need to do. So even from the education standpoint, he got into finance and economics because those are the pillars of building a business. I went for my undergraduate studies to Bentley University in Boston. I then did my MBA in Strategy from Strathclyde University, Glasgow. This gave me a good standing. When I entered the business, I started out in the stationery department as an intern, learning the nitty gritty about the sales and manufacturing part. We were market leaders in stationery.One motto he believes in: Transparency is the best policy. With your employees, with your family, with partners - the more transparent you are, the more your vision is clear, the better. So being transparent, being open, and being approachable is very important. He loves singing. he has been trained in classical singing for about seven years. In the last few years, his practice has taken a backseat. He need to get back to it. A regular gym-going person and being healthy is very important for him.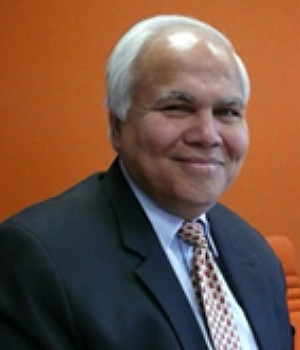 Name – Narendra Goliya
Mr. Goliya is an Electrical Engineer from IIT, Mumbai hold a M.S. in Micro Electronics from Stanford University, USA. He joined his family business of manufacturing and marketing of Electrical Measuring Instruments in 1975. In 1983 he set up Rishabh Instruments Pvt. Ltd. at Nashik, India. Over the years, he has built the Rishabh brand in Electrical Industrial Control and Test & Measuring Instruments. He is responsible for the overall management activities of the company including the development of strategies for future growth.
He is also the Technical Director of Nashik Engineering Cluster, a 60 crore project promoted in joint partnership with the Government of India for the development of industries in Nasik. He takes keen interest in the education of children and development of educational institutes, lecturing extensively in engineering and management colleges.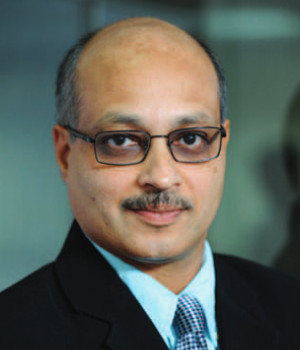 Name – Ajay Bohora
Mr. Ajay Bohora is a founder and Chief Executive Officer of HDFC Credila. He started his career with Tata Exports Ltd. and then went to New York to pursue his MBA. After his MBA he worked in the field of Finance at various positions for six years at MetLife Insurance Company in its New York offices. He is also a certified Financial Planner from the states of New York and Connecticut.
Ajay attributes his success to a lifetime partnership with his brother Anil. &
HDFC Credila, India's First Dedicated Education Loan Company, pioneered the concept of specialist Education Loan lender and became India's First Dedicated Education Loan Company. With specialized focus, in-depth understanding of the requirements of students who wish to pursue higher education, HDFC Credila offers customized education loans home delivered. HDFC Credila funds students for higher education in both India and overseas. The customized loan solutions, unique benefits and quick processes have made HDFC Credila a trusted and preferred brand of thousands of students, studying across over 35 countries.
What also motivates him is a "e he once read, "When the going gets tough, the tough get going!" shares Ajay.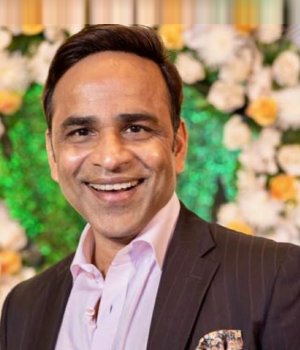 Name – Manoj Mehta
Mr Manoj Mehta: A business professional with a proven track record of over 3 decades in shaping corporate growth & expansion strategy. Has been associated with the MTC Group for the last 30 years, have steered the company's meteoric rise to become the country's foremost name in the recycling and scrap industry. Bringing about an entrepreneurial hunger and corporate strategy to the structure of MTC Group, he has played a pivotal role as they expanded to acquire a global presence across the shores and diversified across the value chain. He currently heads the Group's Partnerships, Corporate Governance, and New Business Initiatives.
Having been associated with building MTC from the initial stages, he has developed an active interest in contributing to my experiences in shaping the entrepreneurial capital of the nation. He is & an angel investor and associated with JITO (Jain International Trade Organization) where he spearhead JIIF (JITO Incubation And Innovation Foundation), its entrepreneurship & innovation cell. They are currently creating a state-of-the-art incubation co-working space for aspiring entrepreneurs from the community.
He believes in leading an active life through fitness of mind & body. He avidly follow various sports and regularly indulge in cricket, tennis, golf, and badminton. As a result of his & work, He regularly travels and over the years he has turned into a travel enthusiast.