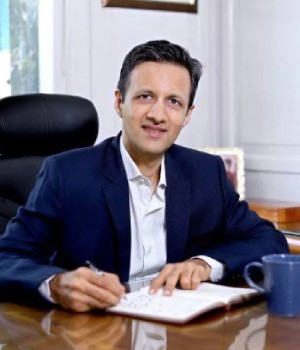 Name – Vivek Lodha

Vivek Lodha is the Director of JVS Foods Pvt. Ltd. a company that helps NGOs all over the country fulfill their food requirements for women and children. Vivek shares how his venture helps people across India. He is now working with the Tata Trust and Gates Foundation to make the ingredient 'Salt' nutritious with 17 elements. Vivek is leading the innovation side of the R& D department. He explains the challenges JVS faces with the logistics of food.
Also, an angel investor, Vivek shares that he has invested in 50+ companies in the last 5 years and explains what he looks for in a company before making an investment- Idea, Team, Economic Viability of the company, Market size of their product, and his exit strategy decides whether he will invest in the startup or not.
Vivek is also a mentor to many entrepreneurs and shares how passion drives the founders but that is not the only requirement for a successful business. In the interview, Vivek shares an interesting take on success and failure. According to him, being able to give back to society is the only sign of success. "You have become what you are because of the people around you."
Head to our YouTube channel and tune in to this conversation to learn more about investing in startups.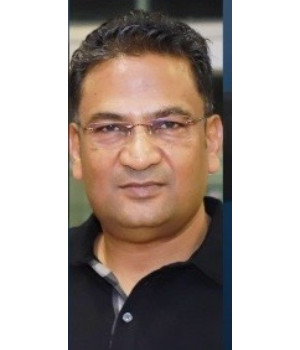 Name – Ravi Board Jain
Ravi Borad Jain is a Chartered Accountant by profession. He is also the Managing Director for Luxor Impex Pvt. Ltd. Luxor Impex Put. Ltd is an Indian Distributor for Microfibres® USA and is one of the largest importers of interior fabrics having 1300 + dealers across India.
Ravi Borad has done many investments such as Land Bank and he is an active Investor in start ups of JITO Angels Network.
He is one of the Advisor for National Executive Committee Terapanth Professional Foundation.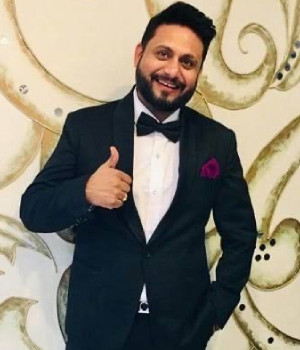 Name – Sandeep Jain
Sandeep Kumar Jain is the co-founder of Tradeswift, a leading commodity, equity and currency derivatives broker in India. He is the Joint Secretary of Rajasthan Exchange Members Association (REMA) & the National Executive Member of Commodity Participants Association of India (CPAI). He was also a member of the Education and Training Committee of Association of National Exchanges Members of India (ANMI). He has been a lead speaker in various awareness programmes organised by the equity & commodity exchanges, seminars and conferences on equities, commodities and investments organised by various trade bodies and academia across the country. A commerce graduate from Mumbais Mithibai College and MBA (Finance) from Mumbais K.J. Somaiya - Sandeep, with his passion for general knowledge, equities, investments and economic affairs, brings to the table a rare combination of being an equally articulate and knowledgeable speaker on equities, commodities and economic issues. He tracks both Fundamentals and Technicals of Equities, Commodities and Currencies. He has been regularly featuring on various business channels like CNBC Awaaz, Zee Business, Bloomberg Quint and print media as well for his analysis on equities & commodities since last 15 years. He has won the CNBC Awaaz Best of the Quarter (Two Quarters viz Sep 2012 & Dec, 2012) IPL Positional Maha Muqabla, Awaaz Champion of the Year (2013) IPL Positional Maha-Muqabla, a competition amongst leading analysts on CNBC Awaaz.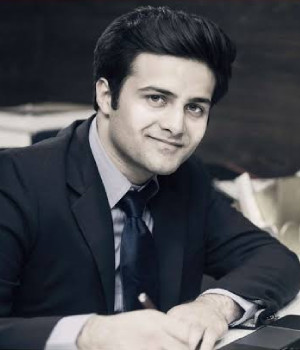 Name – Siddharth Kothari
Siddharth Kothari is Chief Investment Strategist at the Om Kothari Group. The group was founded in 1971 and has interests in engineering construction, infrastructure, automotive dealerships, manufacturing and real estate. The group's flagship company, Om Metals Infraprojects Ltd (listed on the NSE and BSE) is a global leader in hydro-mechanical equipment for dams. His startup portfolio has crossed over 12 companies including Grexter, ClearDekho, ApnaComplex, Innov8 and Beardo. Siddharth is a Partner at 2Point2 Capital and Venture Catalyst's 9 Unicorns Fund. He is also an INK Talks Future Maker.
In India, Siddharth Kothari considers RK Damani, an idol given his massive achievements in investing and business and a humble attitude despite all of it. Both these great leaders proved to him that anyone can achieve great things in life while keeping a high bar when it comes to ethics. Another fun fact that Siddharth admires about RK Damani is, that he is also a vegan.
Siddharth Kothari gives credence to the fact that to be a good investor one needs to constantly keep learning and that is what he enjoys the most; whether it is through books, movies, conferences or interactions with founders, or other investors. He enjoys poker, sports, books, and movies. His passion for cinema has also led him to finance films produced by Wishberry Productions, a portfolio company.
Siddharth helps startups not just with capital, but also by opening up his network to them, giving his mentorship, and leveraging the strengths of their 50-year-old conglomerate: Om Kothari Group. This could be in the form of better deals with his real estate connections, better hiring using their established HR platform or even access to debt at reasonable rates. Since the Om Kothari Group is diversified in several sectors, synergies pop up for various startups.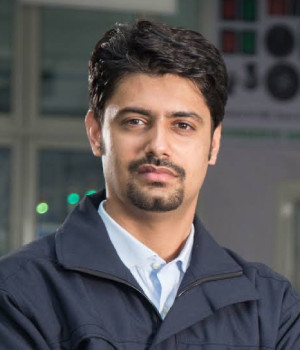 Name – Abhinav Bhanthia

Manu is the only Indian company in bearing industry who won 'Global Best Suppliers Award' for Quality and Delivery from the Global Bearing Giant SKF. Abhinav Bhanthia currently the Vice Chairman of CIl Rajasthan which is a youth organization for social cause. He currently is also part of Council of Confederation of Indian Industry or state of Rajasthan and is leading startup innovation vertical. He is also a board member of Entrepreneurs Organisation of Jaipur region.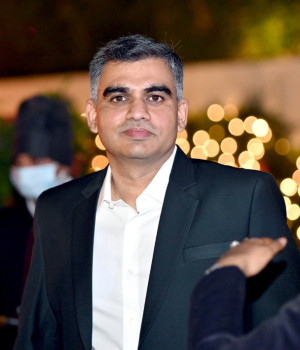 Name – Amit Chandwar

Amit Chandwar is the Director of & KM Trans Logistics P Ltd. He has transformed his family owned transport business from traditional to most modern form of transportation. He has done MBA from Sydenham Inst. of Mgt., Mumbai.
Have won many accolades for Innovative Practices of On Time and Damage free delivery and safety initiatives by Leading Car Makers in the country.
Awarded Business Person of the Year @TV9. He has also been awarded as Leaders of Road Transport Awards 2022. He is an & Active Start Up Investor over various platforms mainly JITO Angel Network. Some of his successful investments are Epigeneres, Biotech, Magenta EV Solutions, Vidyakul Learning, Space Dimensions etc.